How to Avoid Legal Issues When Selling a Home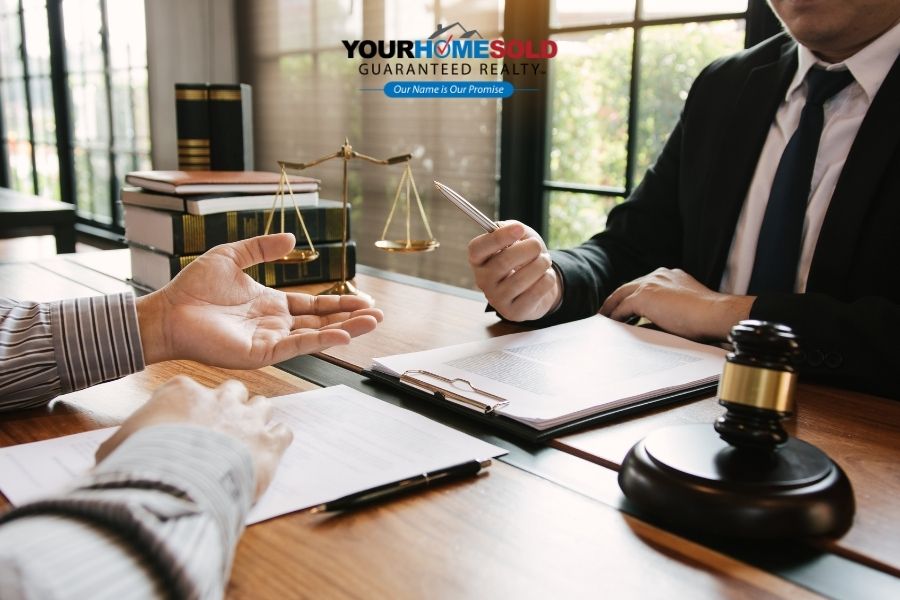 Your home is likely the largest purchase most Americans will ever make. When buying or selling a home, you may be unaware of many small but important legal issues.
When such a significant investment is transferred from one party to another, some legal details can turn into major problems if not handled correctly.
We urge you to educate yourself so you can avoid legal mistakes, including:
Losing a lot of money
Too much extra time and hassles
Possible legal consequences
A FREE report has been specially prepared to help you understand how to avoid costly legal mistakes. You owe it to yourself to read this report NOW to protect your investment when you buy or sell your home BEFORE it's too late.
Avoid Vague or Unclear Terms in Your Brokerage Agreement
To protect yourself when buying or selling your home, make sure the terms of the brokerage agreement cover all the legal issues on that form.
Some real estate agents often use standard forms, assuming they cover all situations.
If information is absent in the agreement, you may be liable to pay a brokerage commission even if a sale does not occur.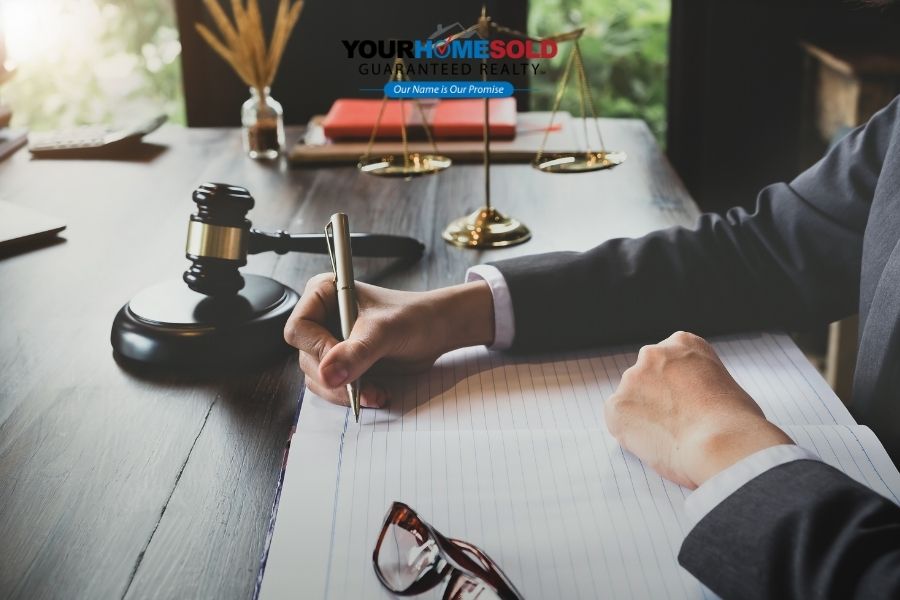 Purchase Agreements; the Most Important Document in the Transaction
There are many legal questions that may need to be addressed in the purchase and sale agreement, such as:
If the buyer has plans to change the property, can that be done lawfully?
What happens if a buyer has a home inspector inspect the property and termites, asbestos, radon, or lead-based paint is found?
What if the property is found to contain hazardous waste?
What are the legal outcomes if the closing does not occur, and what happens to the down payment?
According to the escrow instructions, will a lawyer or a title company hold the down payment in escrow?
How is the payment to be made?
Before a buyer finances a substantial portion of the purchase price for a home with a lender, the purchase agreement should contain a carefully worded provision for the buyer obtaining a commitment for financing.
[optin-monster-inline slug="uw3vdoq1adnjkzsv0jmv"]
How to Avoid Costly Legal Mistakes
"When such a major investment is transferred from one party to another, even the subtle legal details need to be taken care of. If not they can turn into major problems if handled incorrectly."
When you're buying or selling a home, there are many important legal issues, large and small, that you should be aware of. To begin with, residential real estate is not an uncomplicated process.
When such a major investment is transferred from one party to another, even the subtle legal details need to be taken care of. If not they can turn into major problems if not handled correctly.
It is essential to be as informed as possible in order to properly protect yourself in the process of buying or selling a home. There are several issues that will certainly cost you if you are not properly informed. In this report, we identify 3 of the most common of these issues.
Because there are many legal issues to consider, your first step is to consider choosing reputable and experienced professionals to represent your interests.
When selecting your real estate agent, ensure that you find someone who has extensive experience with the process. They should also refer you to a local real estate lawyer who can ensure your interests are protected.
3 Legal Issues That Could Cost You Thousands
Following are 3 common examples of legal clauses that can work to your disadvantage if not worded correctly:
1. Survey Clause
Home buyers have the right to add a survey clause to the real estate contract on the home they wish to purchase. When this home is yours, you should be aware of the implications of this clause. Your current survey may no longer be up-to-date if you have had a swimming pool built, or an addition added since the survey was drawn up.
If your survey is not up-to-date by these standards, the buyer may request an updated survey. The home seller may be required to bear the cost to have a new survey prepared. The cost for this process typically runs anywhere from $700 to $1,000. This is $700-$1,000 less than you will net for your home.
An experienced real estate agent should provide you with a survey and it is up to the buyer†to decide if the survey is acceptable. Your agent should be able to advise yourself appropriately when dealing with this issue, but if you or your agent are unsure, you have the right to consult your lawyer before you sign the offer.
Don't be afraid to take this important step, as thousands of dollars could be riding on the decisions you make at this point.
2. Home Inspection Clause
3. Swimming Pool Clause
If the home you are buying or selling has a swimming pool, there should be a specific legal clause which addresses this costly item.
Some contracts are written to provide a warranty to the pool to survive closing. The broadness of this wording protects buyers, but is not necessarily in the best interest of sellers who might instead request that the clause be worded to indicate that, at the time of closing, they believe the pool to be in good working condition.
The existence of a pool in any home negotiation is certainly reason enough to ensure that you seek advice from a real estate professional and obtain legal counsel so that your interests are represented properly.
By being aware of these and other legal issues, and by seeking advice from an experienced real estate professional and obtaining legal counsel, you can protect yourself against unnecessary cost and potential hardship.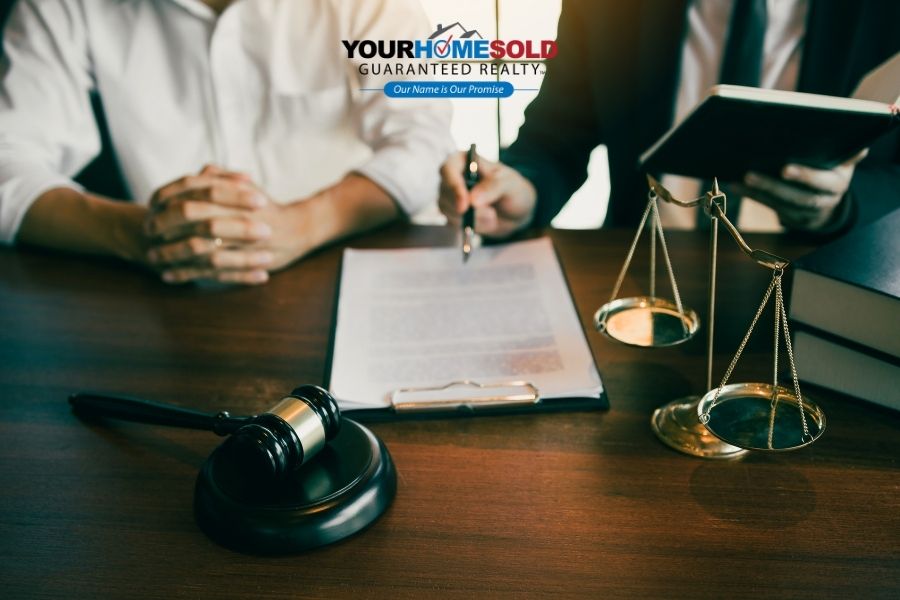 Real Estate Agents Will Help You Avoid Legal Issues
When you choose to work with Your Home Sold Guaranteed Realty of Florida we will give you free home seller resources and guarantees to help you avoid any legal problems.
Give one of our expert real estate agents or call us at 888-449-9474 or complete the form below for more information.
Contact Your Home Sold Guaranteed Realty of Florida