Buying a House for Sale in Florida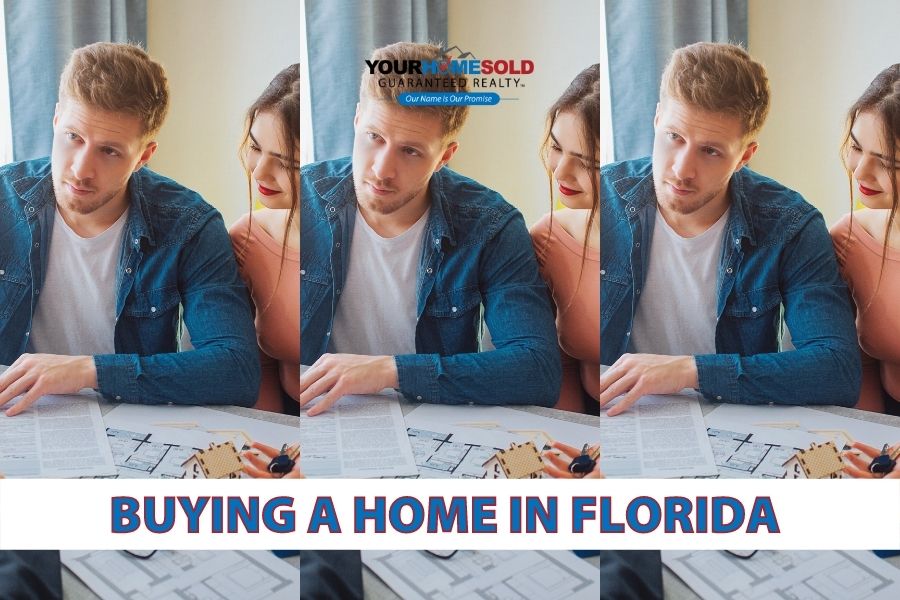 Are you interested in buying a house in Florida but not sure where to start? Finding the perfect house that fits your needs and budget can feel overwhelming. There are many houses for sale in the southern Florida area. That is why Your Home Sold Guaranteed Realty of Florida wants you to know that putting your trust in us is not something we take lightly. We believe in serving big and giving back. That is why our team of Real Estate Experts wants to relieve your stress by reducing or eliminating it altogether. Our team does this by giving you simple-to-understand information, reducing the complexity of the real estate process. For years we have excelled at serving homebuyers just like you with enthusiasm and ease.
Finding The Best Real Estate Agent When Buying a House in Florida
The first step to buying a house in Florida is choosing the best real estate agent. The Rick Kendrick Team team is an award-winning real estate agency in Florida. We believe in listening more than we talk. Because we genuinely care about you as a human being, not just another client. When buying a house for sale in Florida, you must pick the best real estate agent. One that can provide a wealth of information free of charge! While you are here on our website, you should find everything you need. If you have a question, all you have to do is fill out the form on that page. It will be forwarded to an appropriate expert for a quick response, with no obligation and free of charge.
Trusting Your Real Estate Agent When Buying A House In Florida
Our trusted agents at Your Home Sold Guaranteed Realty of Florida will guide you through the entire home buying process. We have access to thousands of houses for sale in Florida, Martin, St Lucie, Broward Counties and surrounding areas. We have created a hassle-free program to make the home buying process easy for you to navigate.
The Rick Kendrick Team has extensive experience and insider off-market access to homes. Making us your trusted real estate agent in Florida to help you buy your dream house. We have been working with homebuyers just like you for years. Your needs and satisfaction are always our number one priority. If you want to learn more about how Your Home Sold Guaranteed Realty of Florida – The Rick Kendrick Team can help you find and buy the perfect home for you, give us a call at 561-408-0904 or contact us here.
We Make Buying a House in Florida Easy
Buying a house in Florida is never difficult when working with our team. Searching for a house for sale in Florida is easy when using our website search feature. This is an easy way to find what you are looking for. Enter the city, address, zip code, or MLS ID of your choice, to find homes for sale near you. You can also search for:
Price
Number of bedrooms
How many bathrooms
Type of property
Dates listed
Square footage
The amount of acreage
Are you looking for specific features like a pool, fenced-in yard, a house with land, a garage, or a fireplace? Our search filters will find you homes that include all the options you want or need.
Research The Area Before Buying a House in Florida
We know that area proximity to your home is essential to you. Therefore it is important to research the area before you buy a house. If you see a house listed for sale here that you are interested in, click on the property for additional information. Nearby schools, places to shop & drink, grocery stores, malls, parks, and entertainment will all be located in the listing description.
These are crucial factors that play a role in deciding which house to buy. What is important to you is important to us. We provide you with accurate, comprehensive information to make a well-informed decision. Each listing has a map of the area. You will have the research of the area you need for each home listed for sale.
Use our free mortgage calculator to see what your budget can afford. You can also request a relocation guide to give you more information about the area before buying a home. You can mark it as a favorite on our website to add it to your list of possibilities that match your search criteria. This will undoubtedly save you precious time. Zero driving to view endless properties that could waste your time.
Helping People Who Rent Transition Into Buying a House in Florida
To help people go from renting to buying a house in Florida, we believe in meeting people where they are. If you are currently renting a home, do you feel stuck within the walls of your house or apartment?
If it doesn't feel like yours, that is because it isn't. While struggling to pay a higher rent than you should, you put your hard-earned dollars into someone else's pockets. You don't need to feel trapped any more!
A report How To Stop Paying Rent and Own Your Own Home is helping renters buy their own house. We know how frustrating it is to ask your landlord for permission to put a few nails in the wall. Most renters feel like strangers in their own house, feeling stuck in the renter's rut. With no clear way of rising out of it and owning your very own home. Once you read the report above you will have hope.
Buying A House With A Low Down Or Zero Down Payment
It doesn't matter how long you've rented. The report above will reveal how you can save for the down payment. Stop wasting thousands of dollars on rent. Why pay your landlord's mortgage when building your own equity? Are you a first-time homebuyer and need a way to break into the housing market?
You may be surprised to know you don't have to have $10,000, $20,000, or even more for a down payment. Check out our Hotlist Of Zero Down Properties. Want a way to enter the housing market with a low or no down payment? This new program may be just what you're looking for. Industry insiders have prepared a report entitled How to Buy a Home With Little Or No Money Down. This report reveals how this new and innovative program can get you into the housing market. Fill out the form and immediately receive the 6 Little Known Facts That Can Help You Buy Your First Home.
Priority Access; How To Avoid Missing Out On Buying Your House In Florida
Priority access to off-market homes means you're there before other buyers. You can negotiate the lowest possible price and avoid bidding wars. Our clients love our Priority Access List! It's like having a golden nugget in our back pocket just for you. We are proactive by finding homes that no other buyers have access to! Did you know that nearly fifty percent of the homes sold last year were purchased outside the MLS? Most buyers miss out on half of the available homes because they were only searching online.
Don't waste time looking at outdated information searching on the internet for listings everyone else has access to. With our team, you can access hot off-market homes not found on Zillow®, Trulia®, Redfin® & MLS! Request priority access to our Off-Market Home service now! You will receive priority access to all the new listings that match your home buying criteria. Speaking of Zillow®, be very careful about trusting Zillow's Zestimate. They can be wildly inaccurate and unreliable.
How Priority Off-Market Access Works When Buying A House
Our priority off-market access works by matching you with the homes that you will not find online. Based on the answers you input in our web form, we create a specific and unique buyer profile in our system tailored just for you. This information helps us know exactly what properties to research for you. We will scour unlisted houses, company-owned homes, bank foreclosures, public records, and more. Never fear that someone will buy the perfect property before you even have a chance to see it.
The priority list of houses we send you will have photos of each property. They will be within your desired price range and location. This free insider information will be sent to your email in a simple and efficient format. Our priority access report will give you a massive advantage over other buyers in the marketplace. It is important to remember that there is no cost for this information and no obligation.
Fast-Access To Home Buyers Resources And Insider Reports
Our buyers' resources were created to educate you when buying a house in Florida. Check out our buyer's resources page for more information. We publish a series of articles of interest to homebuyers that include money-saving tips, household safety checklists, home improvement ideas, home inspection advice, and real estate insider secrets. Our information is valuable to you.
Feel free to pass these articles on to your family and friends. One resource example is the best financing rates. We also protect you from making huge homebuyer mistakes. Our industry reports are personally-selected and performed by our team of local area experts. We offer a wealth of valuable information for homebuyers so we can educate you on one of the most significant choices you will ever make in your life.
Some Examples Of Insider Reports Are:
Distress Sales/Bank Foreclosures Hotlist 
Find Out What The Home Down The Street Sold For! 
What Should You Know Before Investing In Real Estate? 
What Should I Know Before Moving Into A Newly Built Home?
They teach you about the housing market and what it means for you. After all, you are not just another number to us. We would never send you a monthly email with just a list of numbers. We go the extra mile because you deserve nothing less. When we provide you with helpful information that educates you, we feel great about doing our job right! Speaking of feeling great, we offer outstanding guarantees you never knew existed until now.
Guarantees When Buying A House In Florida
Our team is confident in our performance when buying houses that we can offer upfront in writing guarantees. These guarantees will give you peace of mind when making a home buying purchase in Florida.
What Is A Buyer Cancellation Guarantee In Florida
We are confident that our real estate system will work for you that we created a Buyer Cancellation Guarantee. This means that you have the right to cancel your Buyer Agreement any time before making an offer to purchase your home. This comes with no penalties or obligations if you feel our service doesn't live up to our promise. An old phrase says there are only two guarantees in life: death and taxes.
We have a few jaw-dropping home buyer guarantees that you will want to know about. In a world where many things are uncertain, it's nice to know that you can count on us to make you feel secure in your buying decision. We do this by offering you a way to purchase your next home that is totally risk-free. We've assisted thousands of families in finding a house using our buyer cancellation guarantee, and we will do the same for you. When you enter into any type of agreement, it can be risky.
Real Estate Agents Who Don't Offer A Buyer Cancellation Agreement When Buying A House In Florida
When you enter into any type of agreement, it can be risky. The same holds true when working with other real estate agents. Those high-pressure sales agents will promise you the moon and the stars when it comes to effectively helping you find and buy your new house.
we can back that up with solid performance
we provide a 100% risk-free buyers program
that they guarantee you the right to cancel your buyer's agreement
Did you know that according to a recent survey, 72% of home buyers were dissatisfied with the performance of their agent, even when that agent had helped them buy a home? The risks that come with signing a Buyer's Agreement can be high! Most of them will lock you into a long-term commitment with lengthy broker protection periods that come with high cancellation fees. In other words, it's an agreement your agent can get out of, but you can't. These real estate agents do not offer a buyer cancelation agreement.
Real Estate In Florida Agents Who Do Offer A Buyer Cancellation Agreement
Your Home Sold Guaranteed Realty of Florida – The Rick Kendrick Team is the only real estate agent in Florida that offers a buyer cancellation agreement. Our pledge to you is to provide you with the highest level of service in the real estate industry. Our commitment to this pledge is 100%. We are so confident and committed to that pledge that we will give you the right to evaluate whether we live up to this standard.
Suppose we fail to deliver the promises we made to you. In that case, you have the right to cancel your Buyer Agreement with us at any point before making an offer, with no penalties or obligations. To learn more about our home buying process and how our buyer cancellation guarantee can protect you, call us at 561-408-0904.
What Is An Exclusive Buyer Protection Plan Guarantee
Another guarantee we make to our buyers is our Exclusive Buyer Protection Plan. A buyer protection plan means If you purchase a listing from us and are not satisfied within 24 months, we will sell it for free. We protect you with a safety net you will not find anywhere else. We understand that buying a home is a huge decision, one you literally have to live with! When you buy a home through us, we strive to find you the perfect home, one we know you'll be happy with for years to come because we listened to your needs before you bought your home. We also have many unique systems, especially for our buyers, which allow us to quickly zero in on precisely what you're looking for quickly.
How An Exclusive Buyer Protection Plan Guarantee Works
The exclusive buyer protection plan works when you don't love your home after you've moved in. We will honor our commitment to you regardless of what happened or why you might find yourself regretting the investment. Other realtors are gone after the paperwork is signed and the closing is over. They have done their job and are moving on to the next client. Read What Questions You Should Be Asking Your Real Estate Agent. What sets us apart from other agents is that when you choose to work with our team, we go the extra mile, which lasts for 24 months!
With our Exclusive Buyer Protection Plan, you can feel secure in your purchase. Without any fallback plan, it can be incredibly intimidating and stressful. No one can foresee all of life's challenges. That is why we are here to help you find the house of your dreams again if need be. We never want you to feel stuck in a place you don't want. If you're not happy with your home purchase within 24 months, we'll sell it for free! * Buyer must be a VIP buyer client to receive a protection plan.
What Is An Exclusive Covid-19 Buyer Protection Plan Guarantee When Buying A House In Florida
As always, we are thinking of your needs first. We want you and your loved ones to stay healthy. Our Exclusive Covid-19 Buyer Protection Plan guarantee was created to protect you from Covid-19. People are unfortunately still dealing with the ramifications of the global pandemic. You or someone you know may be dealing with getting sick, hospitalized, or losing a job and cannot stay in their newly purchased home.
With the uncertainty of where the pandemic will take us in the future, Rick Kendrick knows that being safe is the best way to go. Although we hope this never happens to anybody, regardless of whether they bought a home from us, the unknowns that lie ahead tell us our company needs to be proactive in going above and beyond during this time.
We guarantee that when you buy a home through Your Home Sold Guaranteed-The Rick Kendrick Team, and if you find yourself infected by COVID-19 within two years and need to leave or want to sell it, we will either repurchase the house from you or sell it with no commission charges. *Conditions are upfront and simple: Buyer must be an Exclusive VIP buyer client of The Rick Kendrick Team, Your Home Sold Guaranteed Realty of Florida to receive Covid-19 buyer protection plan.
 What Is A Buy Your Home Back Guarantee In Florida
Our Buy Your Home Back Guarantee means that If you're not happy with one of our listings during the first 24 months, we'll buy it back. While many agents will promise to help you find the best home at the best price with no hassles, the reality is this simply doesn't always happen. Sometimes a buyer realizes after buying a home that they are not satisfied with the purchase.
Imagine you've moved in and are finally settled, only to discover that it isn't what you had hoped it would be. It's impossible to predict everything about a house before you start living in it. Regardless of why you are not happy naturally, you'll feel stuck. What would you do? It's not like you can return it to the store like a pair of pants. Or can you? You can with Your Home Sold Guaranteed Realty of Florida-The Rick Kendrick Team.
How A Buy Your Home Back Guarantee Works
Our Buy Your Home Back Guarantee works as a solution to solve this dilemma. That means that If you're not happy with one of our listings during the first 24 months, we'll buy it back. We will give you the guarantee upfront and in writing that will state that you as a buyer will love your new home, and if for some reason you don't, I Will Buy it Back – Guaranteed!*
We recognize the amount of labor, time, effort, and money that goes into moving into a new property. Many new homeowners do not realize there is a backup plan for them until they find us. Your happiness is our top priority, and if you aren't happy with the house you purchased through us, we will be glad to make it our problem and not yours.
What Is A Your Home Sold Or I'll Buy It Back Guarantee
A Your Home Sold Or I'll Buy It Back Guarantee is for people trying to buy a house and sell theirs at the same time. If you are a current homeowner purchasing a new home, it can be challenging to deal with two homes. It is the most significant dilemma people in your situation face. It is always a risky situation. If you already own a home and you have to decide if you should buy or sell first, then your risk goes up. Read our free report How Can I Buy And Sell At The Same Time?
We want to eliminate that risk because, honestly, you could wind up owning two homes or none at all. So many local sellers are understandably nervous about getting stuck with two houses, but now they don't have to worry. Our goal is to remove that worry and give you peace of mind. Your home will sell. If not to another buyer, it will go to us! We can be confident in our promise to you because:
78% of our homes sell the first time they're listed
we have more than 30,000 registered buyers in our database looking for a home
they could be looking for your home
you could have a buyer before you even list your home
an average of 50+ homes every month
we sell our homes 50% faster than the average agent
we sell our houses for 2.4% more in sales price on average
How A Your Home Sold Or I'll Buy It Back Guarantee Works
Our Your Home Sold Or I'll Buy It Back Guarantee works to make sure you do not wind up owning two homes simultaneously. We prepare a free no-obligation total market analysis of your home. You will receive a well-organized printout that will include all comparable homes sales, current listings in your area, and what the house down the street sold for. This information will help us work together to determine a market value for your home. Once that price is established, we call it your guaranteed price and list price. You will receive it upfront and in writing before we begin to market your home.
This means that no matter what happens when the house hits the market, you are guaranteed the home will sell for our agreed price and timeframe. It's a risk-free insurance policy. When you receive this guaranteed price from one of our agents, you will have the security of knowing that the Your Home Sold Guarantee has your back. We are excited about that fantastic guarantee. But we added even more protection. Why be excellent when you can be exceptional? We will pay you money on top of the sale of your home.
Extra Protection You Will Receive From Our Buy it Back Guarantee
How does extra protection help you receive more than your listing price using our Buy It Back Guarantee?
It works because no matter what happens, you win. Here are the two ways you win:
In the unlikely event your home does not sell within the agreed-upon timeframe, and I will buy back your home myself for the guaranteed sale price we agreed on together.
But you're definitely protected because if you receive an offer on your home higher than the guaranteed sale price, you get the higher offer, not me.
Read about how Your Home Sold Guaranteed Realty of Florida takes on ALL the risks. We will eliminate the usual stress and worry that most home sellers have. You will never have to worry about conditional offers, emotional roller coasters, and the chance of getting stuck owning two homes. We can do the heavy lifting with the My Guaranteed Home Sale Program. All you need to do is take a breath and relax because you know your home will sell. You know you will always benefit from the highest offer (whether it's our guaranteed sale price or a higher offer from an outside buyer). *Rick Kendrick and the seller must agree on the price and possession date.
Reach Out To Us When Your Ready To Begin Buying A House In Florida
Our Team has years of experience. There is nothing we have not witnessed before. Who knows, we may have sold the house you are living in. Our proven track record of results speaks for itself. But don't take our word for it. Check out what people are saying about our team here. Give us a call at 561-408-0904 or send us an email at Success@RealtyYHSG.com and start packing! We look forward to helping you with your move.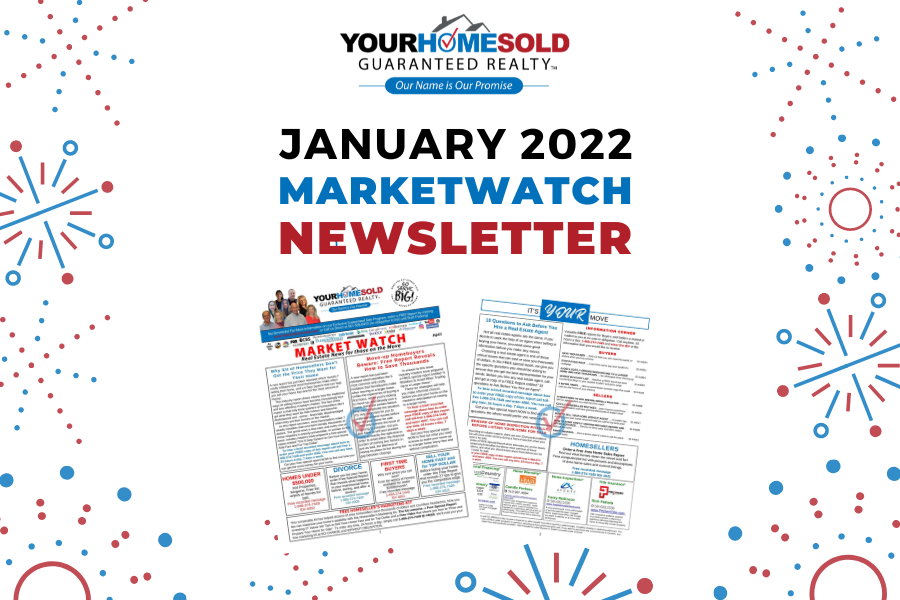 MarketWatch Newsletter January 2022
Re: Local Real Estate Market – January 2022 Enclosed, please find your  January issue of the Palm Beach area Market…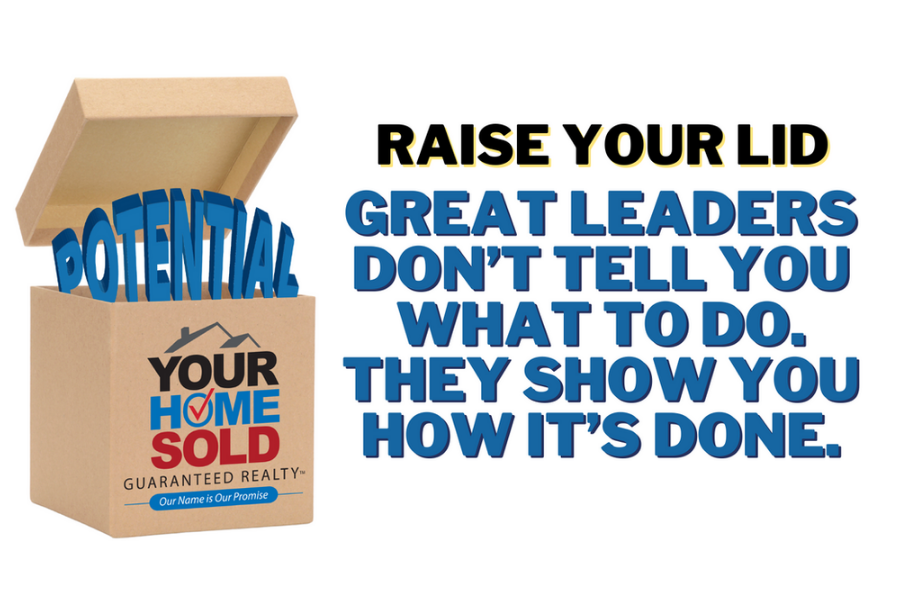 Great Leaders Don't Tell You What To Do. They Show You How It's Done.
Discover how great leaders show you how it's done. They don't just tell you what to do, they show you. …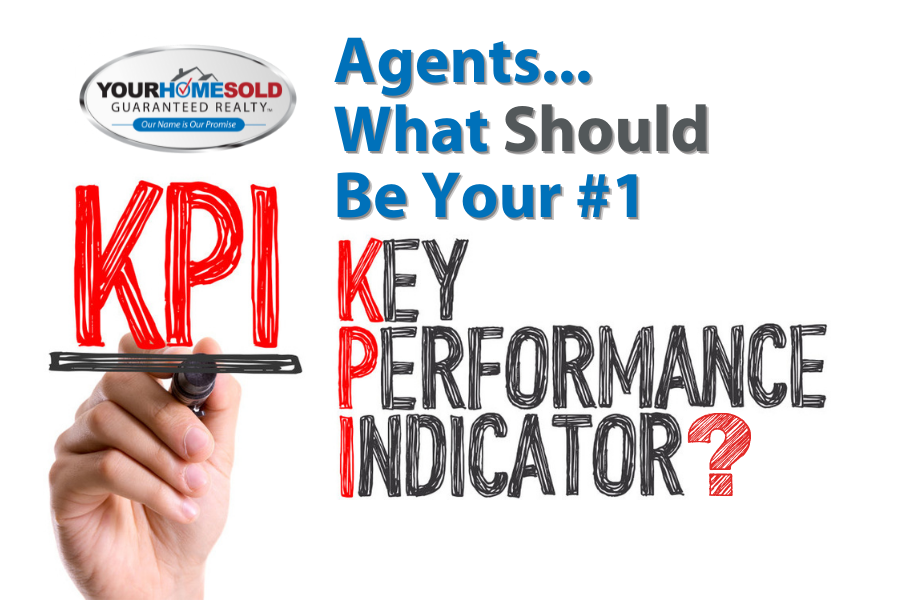 What Should Be Your #1 Key Performance Indicator?
 Real estate agents discover what your #1 key performance indicator should be. There is one performance indicator that is the…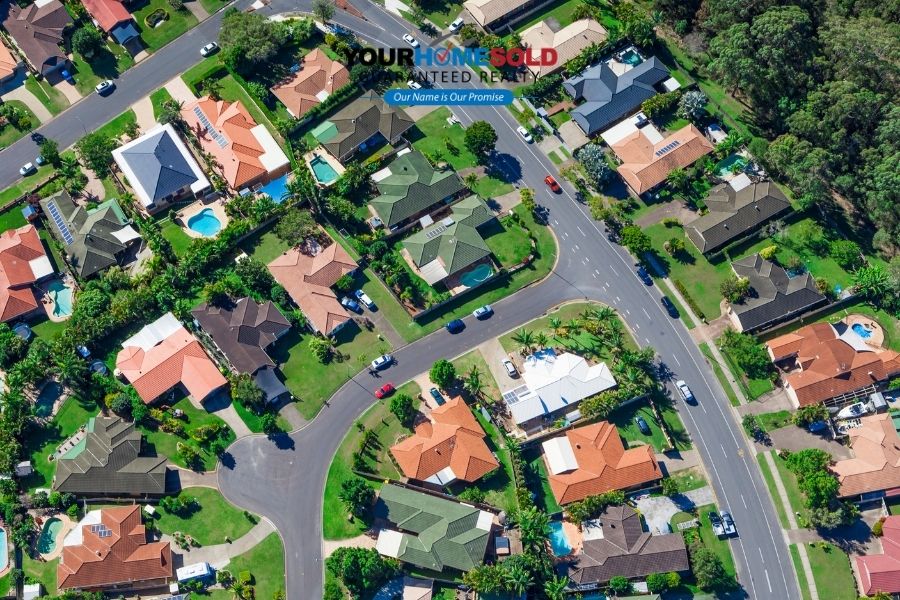 Real Estate Agents Will Help You Find a Home for Sale in Florida.
When you choose to work with Your Home Sold Guaranteed Realty of Florida we will give you free homebuyer resources and guarantees to help you find your dream home.
Give one of our expert real estate agents or call us at 888-449-9474 or complete the form below for more information.
Contact Your Home Sold Guaranteed Realty of Florida